YAY !! It's time for our Annual Summer children's Challenge !! Woo Hoo !!
School has broken up for the summer and it is nice for our children to get crafty so this challenge is especially for them.
The theme for this challenge is ,,,
ANYTHING GOES

,,, with the optional extra of ICE

ice cream, ice lollies, ice cubes, ice skating ,,, snow, snowflakes ,,,
Entrants must be between 2 and 16 years old :-)
We have 3 FABULOUS Prizes for 3 lucky entrants !!
You COULD win a Simon's Grab Bag ,,, a surprise parcel of crafty goodies ! We all like surprises eh ! :-)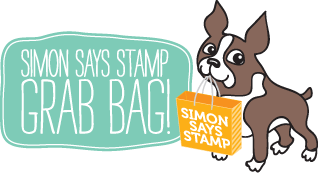 Here are the tags and card my girls made !
Mollie (who is 11 years old) made these super duper Christmas gift tags using the chalkboard technique. She added lots of sparkles to those gorgeous snowflakes !
Izzy (who is 6 years old) made this terrific card which is just full of sparkles. I just love the multicoloured snowflakes !
You can see a list of everything they used below.
We hope your kiddlies can be creative and we can't wait to see what they make !